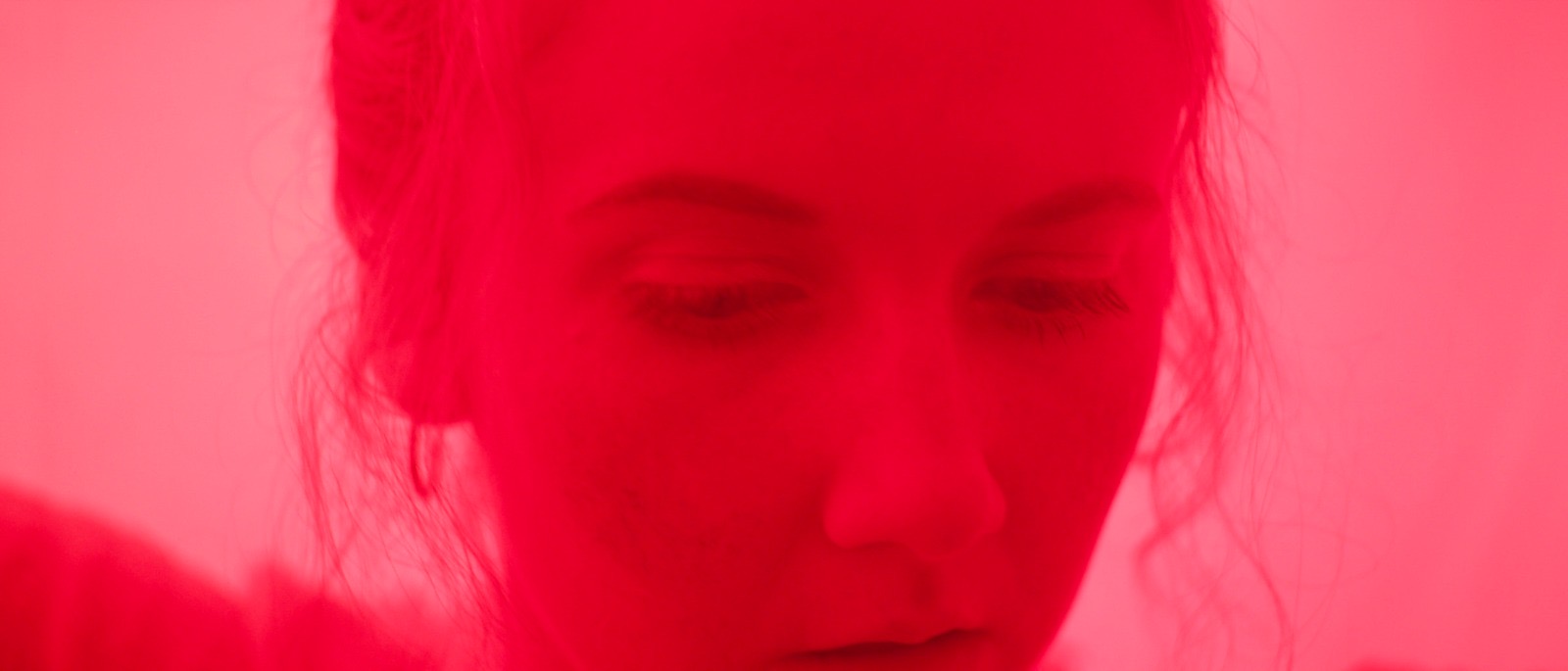 Delphyne: Short Narrative Film 15min
A young girl is awakened to her burgeoning womanhood after an incident causes her to reassess her reality, which coincides with the beginning of her first menstruation.

Through stylised symbols we track the changes in Delphyne as she realises her body has changed forever. Her coming of age is expressed in the use of fabric and changing colours of material. Symbols express the rupture between the softness and innocence of childhood, and the violence of approaching adulthood with the question of what adulthood sexuality may bring.

Fabric is used playfully and as a gentle symbolism for a harsh and often brutal reality. This delicate softness is both reflective of the feminine aspect in the storytelling, and how use of fabric and attention to it is often considered a 'feminine trait'.

The coming of age theme is reflected in reference to her struggle with the self (alter-ego), struggle with the 'other' (male influence) and struggle with the home (her Mother).

Delphyne (meaning 'womb') discusses the stigma around menstruation. Addressing shame and acceptance, taboos around menstrual blood are told through a fabric-themed metaphor, and the conflict between a mother-daughter relationship; to find a shared unity and language to beat the conflict which projects itself in the shame metaphor that they've unwound and removed from their life.

The historical connotations of staining, feminine purity and the divide between private and public space as well as ownership of the body come into play.
I feel women are under represented in the narrative of female coming of age, with narratives often shying away from the issue of women's sexuality and growth through puberty; in particular periods/menses. As a society we are only just beginning to discuss these issues out loud. I want to address these taboos and attempt to understand our voice on such issues through the use of magical realism in visual storytelling; to drive the narrative through a symbolic journey.

CREDITS:
Directed, Produced and written by: Vasilisa Forbes
Line Producer: Elena Valeri
DOP: Ezequiel Romero
AC: Jack Lightfoot
Gaffer: Simon Battensby
Focus: Rob Hayward
Runner: Louis Sare
Director's Assistant: Andrew Hancock
Sound: Delfina Witkowska
MUA: Frances Straker
Sound: Florian Sauvaire & Chris Lockington
Vocals: Tilly Moses
Grade: Michael Pearce
Stills: Nick Illot
Consultation: Tom Leeper
Interior Location Manager: Fraser Williams
Credits Design: Sam Norris

Cast:
Olivia Caley - Delphyne
Josie Ayers - Mother
Dante Bishop - Guy

Many thanks to the help of:
Kyson East, Consuela Fontan, Harry Lee Bowman, Joe Sare