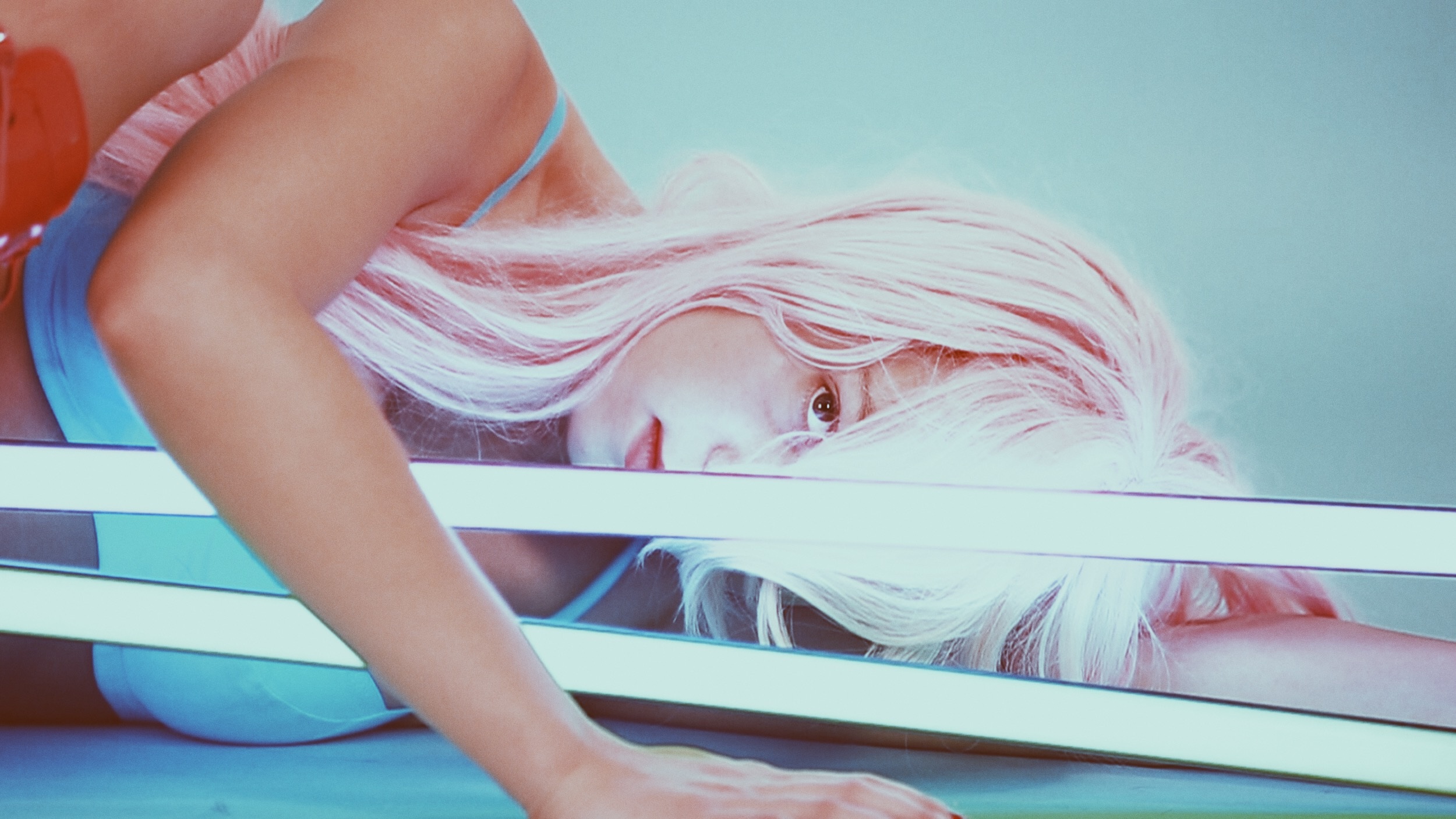 WAXCHICK The visual aspect of the video is arranged to appear at first as a conventional or commonly stylised 'fashion film', but as the narrative of both the music and subtitled lyrics develop, the underlying darkness and meaning of the film is revealed, descending into extreme objectification towards the end.

Teaming the incredible force of real, existing song-lyrics from contemporary and early 20th Century pop-music (including famous artists like John Lennon, Black Flag, Def Leppard, Rolling Stones, Slayer, Weezer, Madonna), set against the highly sexualised, objectifying imagery, the question of our acceptance of tones of dialogue, pornography and the impact of popular culture are raised.

The juxtaposition of 'available' and vulnerable sexual imagery with the powerful tone of the 'male' voice of the video (the lyrics) a sensation of familiar unease is powerfully created. A reference to pornography springs to mind and we are shocked to learn that these lyrics come from contemporarily accepted music. The speed of the visual, text and underlying song combine to make it difficult to concentrate on either detail. The viewer finds themselves becoming a voyeur, either uncomfortably so our with a sense of guilt for their own ideas.

CREDITS:
What is striking, is that many women on having watched the video, have been reminded of incidents where these kinds of words have been commonly directed against them. Others have surprisingly been unaware of the message of the video till later on, being so used to this kind of imagery and language in modern pornography.

Song Lyrics:
http://waxchick.uk/Song-Lyric-Text-and-Sources
To find out more about the art campaign and film visit:
http://www.waxchick.com for more info

Director, Editor, Feature: Vasilisa Forbes
DOP: Rory Mckellar